Video Editing Course
---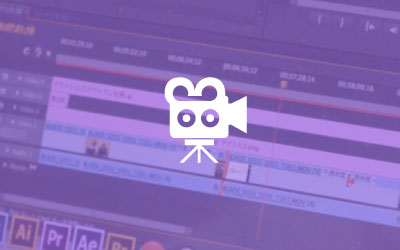 In this course, you can learn about video editing basics such as cutting, connecting and linking with music. You can make your own video by using professional video editing tools such as Adobe Premiere Pro.
Video production is not just about video editing. You'll also learn about storyboarding and basic photo-taking skills.After you have learnt how to edit videos, you will be more interested in making videos!
Development requirements:

Adobe Premiere Pro, Adobe After Effects

This course is recommended for:
People who want to learn more about how movies are made, and want to film their own videos
Programs
Beginner course:
Seminar Level : for those who are participating our camp for the first to second time.
Let's create original game for using Unity!
Beginner course:STEP1

Create your own stop motion video!

Create your own stop motion video and learn how to use Adobe Premiere.

Beginner course:STEP2

Create your own short video!

Make a scenario, shoot a video and make your own video.
Time Schedule
5days camp
Day
Curriculum
1
Create your own stop motion video
2
Create your own scenario
3
Shoot videos
4
Create your own short video!
5
AM:Finalize of video creation
PM:Presentation
3days camp
Day
Curriculum
1
Create your own stop motion video
2
Create your own scenario
3
AM:Finalize of video cratition
PM:Presentation